Formats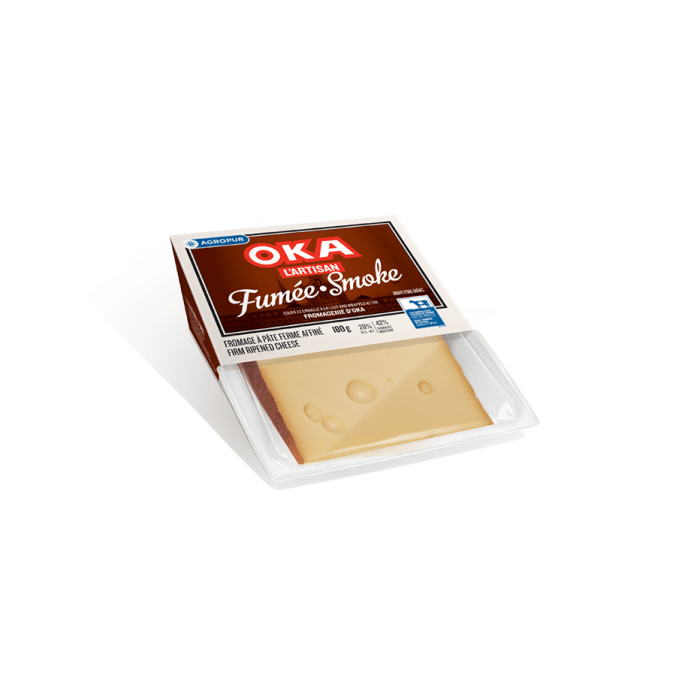 A smoke flavoured firm cheese that combines the delicious flavours of OKA Original with Swiss cheese.
Formats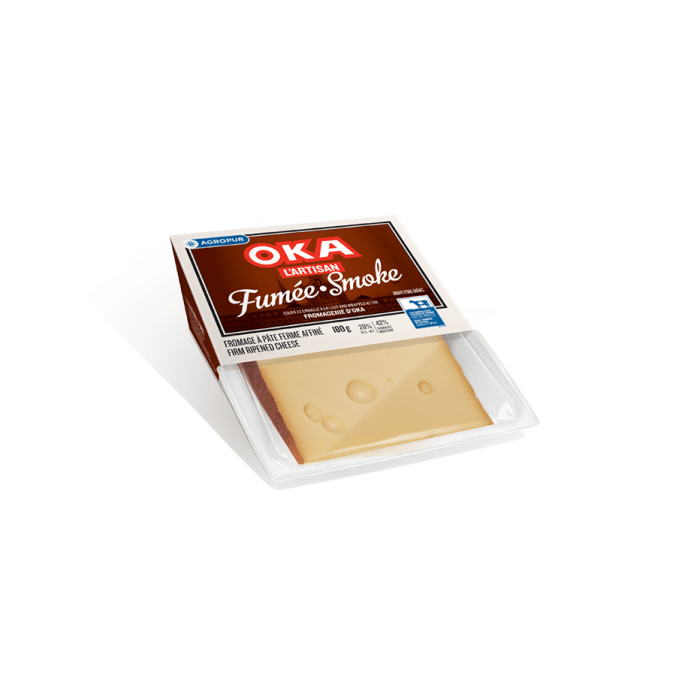 Where to find this cheese?
Some supercentenarian advice: breaking out of your routine with a bit of L'Artisan Smoke is always a good idea.
Description
An experience in taste: OKA L'Artisan cheese artfully combines the renowned original OKA taste with the irresistible flavour and distinct look of a Swiss-style honeycombed cheese. The best of both worlds on your plate! Now with a smoke flavour.
Nutritional values and ingredients
Awards & distinctions

British Empire Cheese Show
×
Ingredients:
Milk, Salt, Liquid smoke flavour, Bacterial cultures, Calcium chloride, Microbial enzyme.
Nutrition Facts
Per 1 cube of 3 cm (30 g)
Calories
110
% Daily Value*
×
At a grocery store near you
Easily find your favourite OKA cheese with our search engine. Pick your province and then a store!