EXCEPTIONAL FLAVOUR THAT TANTALIZES YOUR TASTE BUDS—AND WE'RE JUST GETTING STARTED!
Even though our story began a very, very long time ago, we still follow the same traditional cheesemaking process to this day. That's what makes OKA a classic for jazzing up your gatherings, big and small.
And there's a cheese for everyone!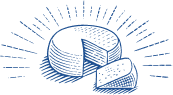 WHETHER YOU EAT IT OR NOT, OUR ICONIC RIND IS THE STUFF OF LEGEND.
In 1981, Trappist master cheesemakers shared their know-how with the master cheesemakers at Agropur Cooperative to ensure that the delicious OKA cheese and its iconic rind live on. 
Indeed, our amber-hued washed rind is practically a work of art. Some even claim he secret to our popularity is in our rind.
You be the judge!

OUR GOOD NAME IS PASSED ON FROM GENERATION TO GENERATION, FROM PLATTER TO PLATTER, MAKING PEOPLE GO, "MMM, SO GOOD!"
Our elegant cheese makes an impression and is a favourite on all platters at celebrations, big and small!
You can thank our 100-year-old expertise for this delicious treat.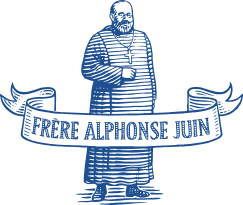 EVERYONE KNOWS WE'RE ONE OF THE GREATS.
Céline. Gretzky. OKA. Over a century later, we're still as popular as ever.
Brother Alphonse Juin put us on the map and we've never looked back.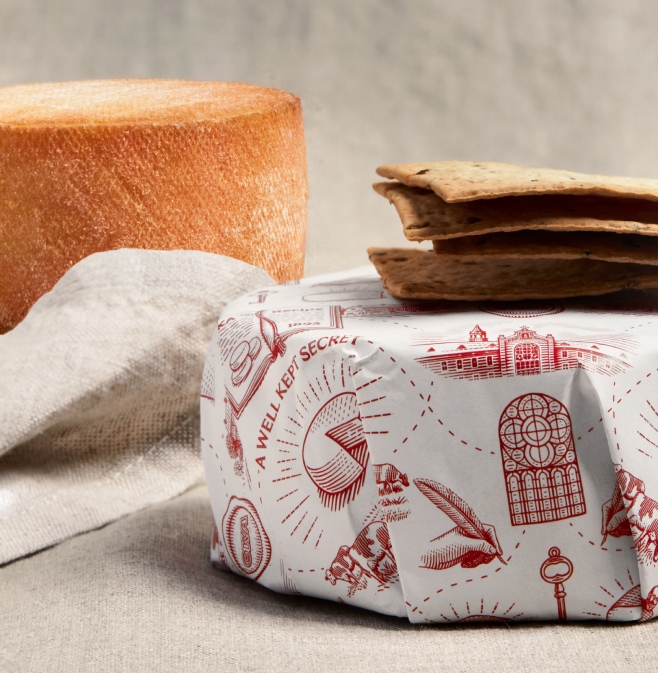 WHAT'S OUR SECRET TO AGING SO GRACEFULLY? WE'LL NEVER TELL.
Night cream has nothing to do with it. It will remain a mystery, same as our recipe.
OKA, SIMPLY
LEGENDARY.