Formats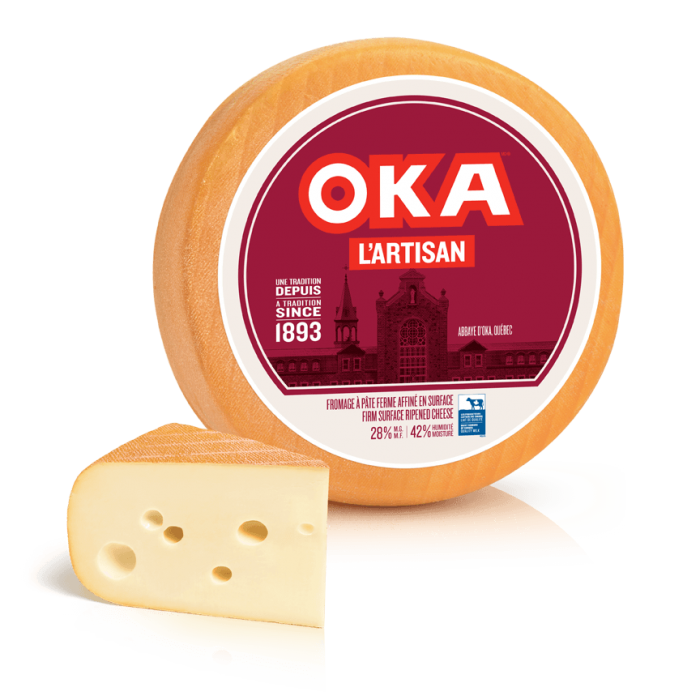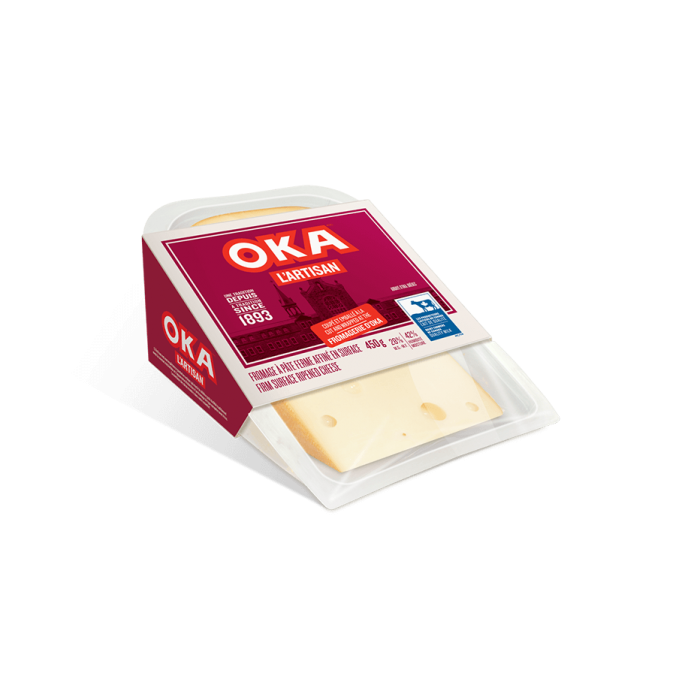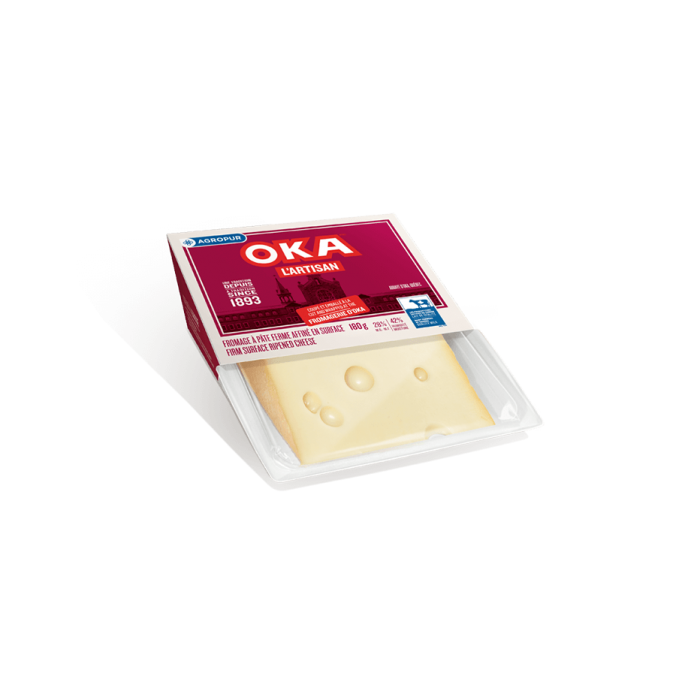 Halfway between OKA Original and Swiss cheese, L'Artisan is the best of both cheese worlds.
Formats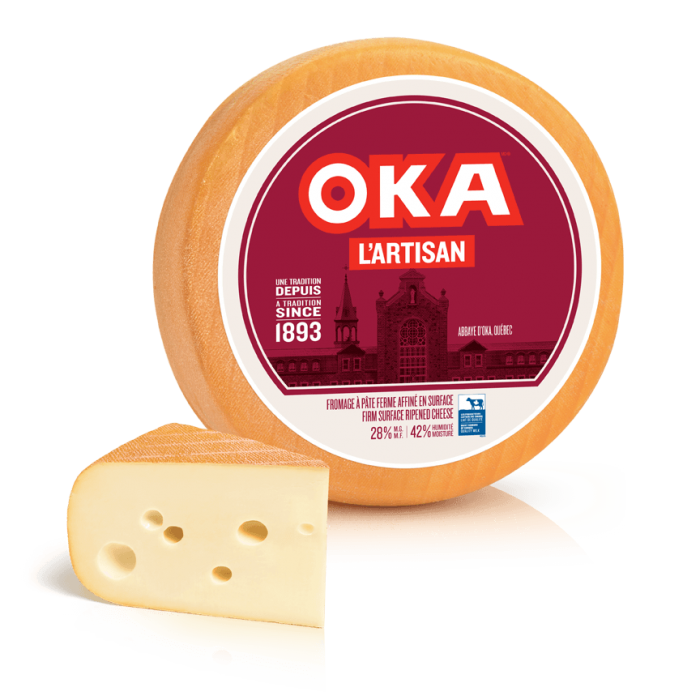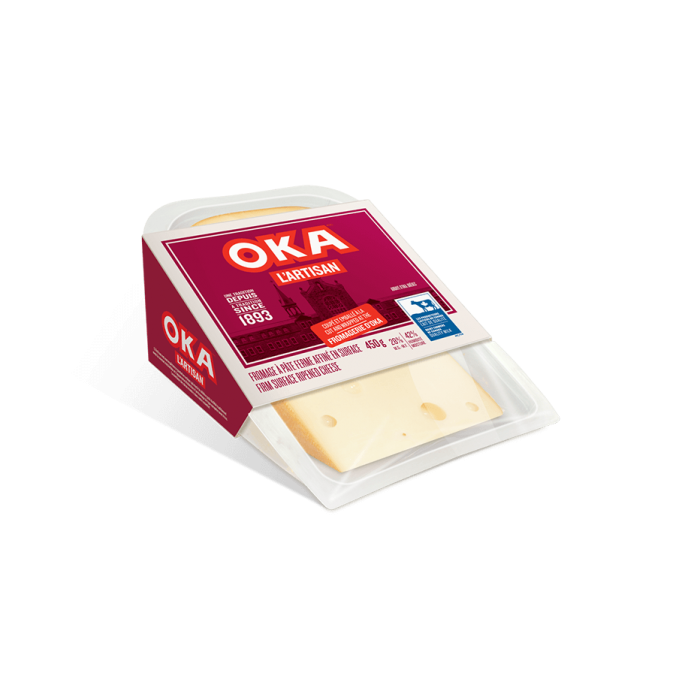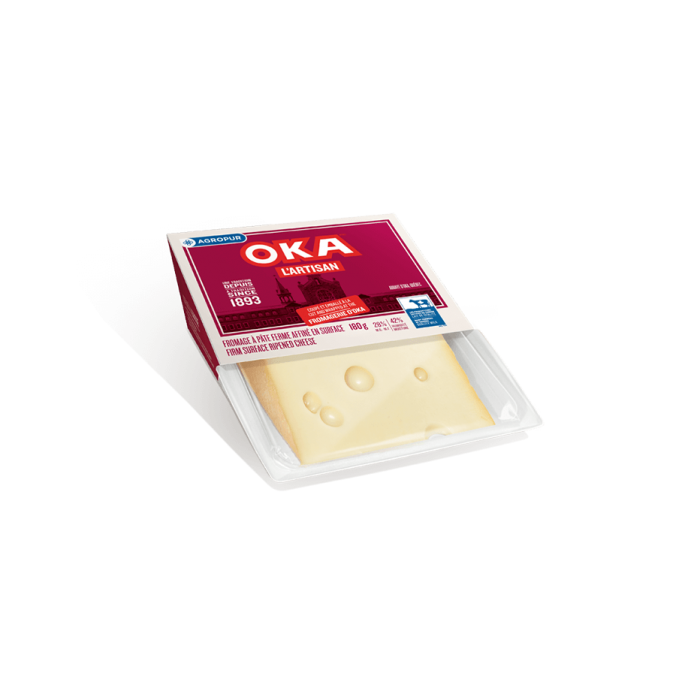 Where to find this cheese?
We love all our children equally. But only one brings home more prizes than the others and it's OKA L'Artisan cheese.
Description
An experience in taste: OKA L'Artisan artfully combines the renowned Original OKA cheese taste with the irresistible flavour and distinct look of a Swiss-style honeycombed cheese. The best of both worlds on your plate! Try it also in individual portions, voted best new cheese snack by Canadian Consumers.
Nutritional values and ingredients
Awards & distinctions

CASEUS

CASEUS Selection - Laureate

Best New Product Awards

Voted by Canadian Consumers

CASEUS

CASEUS Selection - Laureate

British Empire Cheese Show

CASEUS

CASEUS Selection -Laureate
×
Ingredients:
Pasteurized milk, salt, bacterial cultures, calcium chloride, microbial enzyme.
Nutrition Facts
Per 1 cube of 3 cm (30 g)
Calories
110
% Daily Value*
×
At a grocery store near you
Easily find your favourite OKA cheese with our search engine. Pick your province and then a store!